Winter Safety Tips: Tire Safety & Oil Change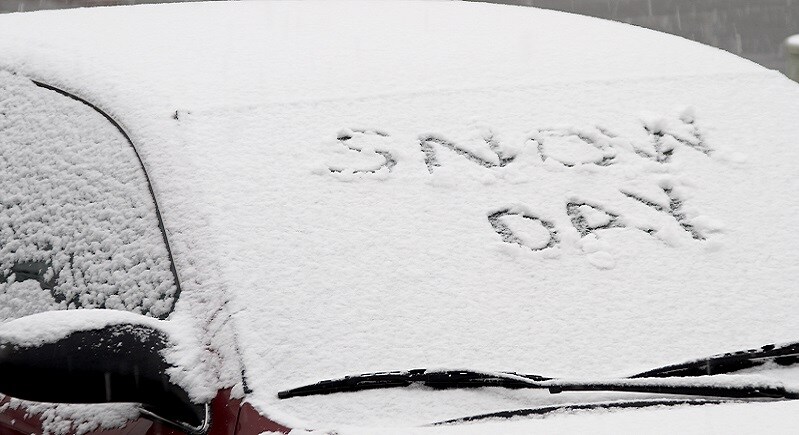 At Atlantic Dodge, we are proud to offer you a wide variety of services for all of your vehicle needs. We are the preferred Chrysler Dodge Jeep Ram dealership in Amherst, Nova Scotia. Serving the surrounding areas of Turo, Antigonish, Tatamagouche, New Glasgow, and Guysborough.
Keeping Your Vehicle Safe During Winter
Winter Safety is essential, especially for your vehicle. Vehicles can have issues in the winter just like anything else, and without proper maintenance, you could be left on the side of the road. To protect yourself this winter, you'll need a good set of tires to take on the snow-filled road. You'll also need to make sure your oil is sufficient to withstand the cold weather. A few winter safety tips will give you peace of mind this winter.
Tires
Tire health must be checked frequently during the winter months. Tires that have low tread on them or do not have the proper tire pressure can lead to accidents and become stranded in the snow. Ensuring that they are in good shape will help ensure that you can get where you need to go.
The best course of action to prevent any tire-related problems this season is to switch out your old tires for a new set of winter tires. Maintaining your older tires is time-consuming, and the older they are, the higher the risk of failure. A new set solves all of your problems at once, quickly and easily.
Battery
Your battery needs to be checked to ensure that it is working well during the winter months.
Coolants and oil
Your coolant levels and your oil level should be checked several times throughout the winter to ensure that you have no leaks and your vehicle is functioning correctly. It's essential to have your oil and filter changed in the winter months so that your car runs at maximum performance. Even if you would like to keep your car inside this season, an oil change will ensure that the oil that sits is fresh and contains no damaging components leftover from extensive driving. Contact us to book a service appointment for an oil change in New Glasgow, Nova Scotia.

Drive Safely
The first and foremost tip is to drive defensively and cautiously. Considering that although you may have complete visibility and control, the driver next to you might not. Increase your stopping distance and anticipate any possible loss of traction.
Check Your Tread & Pressure
Insufficient tread could cause severe problems on an already snowy road. Factors such as stopping, navigating, traction, and overall reliability of your tires lessen with tread. The pressure of your tires also plays a big part in driving efficiency. The colder the temperature, the more your pressure tends to drop, especially on worn tires. Have a professional check both your tread and tire pressure to ensure that you're safe on the road this winter.
Warming up your vehicle
It is an excellent idea to let your vehicle warm up before you go anywhere. Warming up your vehicle will help your windows de-ice and help ensure that your car runs well.
Iced windows and locks
If you let your vehicle run, it will ensure that your windows become de-iced. You can also scrape your windshield to help the ice melt better.
If it is time for an oil change or needs new tires, please give us a call today to schedule an appointment. Doing this as soon as possible helps to ensure that you are ready for the winter months.
Emergency Prep Kit
Along with all the other vehicle maintenance that you do for the winter months, you should include an emergency winter prep kit in the trunk of your car. Your kit should include:
Blankets
Food
Flashlight
Cell phone charger
Carjack
Spare tire
First aid kit
Having these things is imperative if you become stranded in the snow or in some emergency.
Contact Us Today!
Drive safely this winter and take all the proper precautions before hitting the road. For a tire change in New Glasgow, Nova Scotia, contact us, and our service centre will have you back on the street in no time.
If you are interested in learning more about our winter safety tips or you want to go ahead and get your tires looked at or an oil change, please call Atlantic Dodge. When you contact us, we will make you an appointment with our Service Department. We will take a look at your vehicle and see what needs to get done to protect you this winter. Our Parts department is standing by with any parts that your vehicle needs, and they will ensure that your car and you are well protected.
Hours
Monday

8:00am-6:00pm

Tuesday

8:00am-6:00pm

Wednesday

8:00am-6:00pm

Thursday

8:00am-6:00pm

Friday

8:00am-6:00pm

Saturday

9:00am-2:00pm

Sunday

Closed