How to Avoid Belt and Hose Problems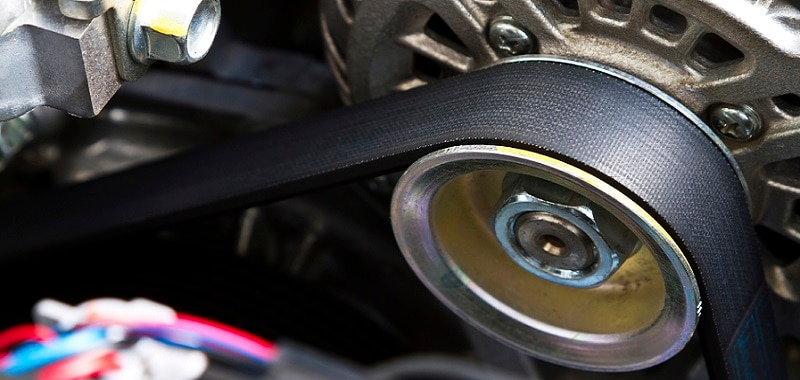 How to Avoid Belt and Hose Problems
Here at Atlantic Dodge Chrysler In New Glasgow, Nova Scotia, we have extensive parts and service centres dedicated to helping our customers get genuine parts and exceptional services provided by our technicians. Continue reading to learn more about how to avoid belt and hose problems.
Maintenance to Avoid Belt and Hose Problems
Automotive belts and hose failure can lead to severe engine damage and car damage. Many drivers feel out of sight, out of mind when thinking about changing belts or hoses: which is why many drivers do not consider their vehicles belts and hoses bad until something goes wrong. Getting your vehicle's belts and hoses checked every oil change can help ensure that your vehicle's hoses and belts are in good shape.
How often should belts and hoses be replaced?
Many automobile makers and belt makers recommend getting your hose replaced after every four years or so. A vehicle that comes heavily driven might have to have the hoses replaced much earlier.
How long do belts and hoses last?
Most belts and hoses made for vehicles are made of high-quality, long-lasting materials. Radiator and heater hoses can last up to 10 years or more, while belts and timing belts usually go for most of the vehicle's life.
How do you check belts and hoses on a car?
A serpentine belt should be replaced every five years or 100,000 kilometres, while hoses should be replaced every four or 65,000 kilometres.
How often should you change your radiator hoses?
Radiator hoses are usually recommended to be replaced every four years or 100,000 kilometres. Driving in heavy stop-and-go traffic often may require a more frequent replacement of your hose.
How often should you change your coolant hoses?
Coolant hoses typically last several years, though anything longer than ten years may be pushing the limits. Rubber hoses tend to go bad from repeated exposure to hot coolant, so the older they get, the higher chance they'll leak and cause the engine to overheat.
Schedule Your Service Today
Contact us at Atlantic Dodge to learn more about belt and hose problems and how to avoid them. We have many services such as a Parts Centre and Service Centre available with to all customers. Schedule a service appointment through our Service Centre, and we can get started today.
Hours
Monday

8:00am-6:00pm

Tuesday

8:00am-6:00pm

Wednesday

8:00am-6:00pm

Thursday

8:00am-6:00pm

Friday

8:00am-6:00pm

Saturday

9:00am-2:00pm

Sunday

Closed